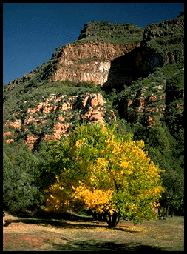 Mount Wilson, just outside of Sedona, Ariz., is one of dozens of geologic wonders to be found in this mystic place.
The trail to the summit of Mount Wilson is a great hike, yielding fantastic views of Sedona.
Mount Wilson is also the site of several UFO sightings. Alien ships are said to stop by here to gas up on the famous cosmic energy.
For more about Sedona, check out New Age portal or paradise lost?
---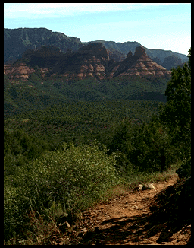 Geology and New Age spirituality come together in Sedona. Oak Creek Canyon is the gateway to this bewitching land.